19th Century - Early Hand Colouring
Part of Ancient Europe, Robert Wilkinson, 1815
24909 Middle Ages, Conrad Malte-Brun, 1812. Price: 32.00


GEOGRAOHIE DU MOYEN AGE PRINERALEMENT IXe ET Xe SIECLES
An engraved map of Europe in the Middle Ages. For European history the Middle Ages was from the end of the Roman Empire in 476 AD to 1500 AD, This map appears to consider the period of 900 to 1000. Extends aouth to incude Arabia and India. Small inset map showing part of Iceland. Decorative title cartouche. Original early outline hand colouring. 11 3/4 x 8 1/2 inches. Manuscript numbering in right hand blank margin. Good condition.

From: Atlas Complete du Précis de la Géographie Universelle
19th Century - Early Hand Colouring
Ancient Europe, Conrad Malte-Brun 1812
24896 Ancient Europe, Conrad Malte-Brun, 1812. Price: 40.00


EUROPE ANCIENNE
An engraved map of the continent in ancient times. Embellished with an uncoloured pictorial title cartouche with figures. 11 1/2 x 8 1/2 inches. Original outline hand colouring. Good condition.

From: Atlas Complete du Précis de la Géographie Universelle
19th Century - Early Hand Colouring
Ancient Europe, Conrad Malte-B
24908 Ancient Europe, Conrad Malte-Brun, 1812. Price: 34.00


L'EUROPE APRES L'INVASION DE BARBARES....
A historical engraved map of Europe at the time of Barbarians. Pictorial title cartouche. 9 1/2 x 8 1/2 inches. Early outline hand colouring. Manuscript number 18 in wide right hand blank margin.

From: Atlas Complete du Précis de la Géographie Universelle
19th Century - Early Hand Colouring
Part of Ancient Europe, Robert Wilkinson, 1815
25940 Part of Ancient Europe, Robert Wilkinson, 1815. Price: 30.00


VINDELICIA RHAETIA ET NORICUM ANTIQUA
An engraved map of the region in ancient times. Publisher's imprint dated 1801. 11 x 8 3/4 inches. Original outline and wash hand colouring. Good condition.

From: Atlas Classica
19th Century - Early Hand Colouring
Hannibal, Robert Wilkinson, 1815
25953 Hannibal, Robert Wilkinson, 1815. Price: 39.00


EXPEDITIO HANNIBALIS POENORUM DUCIS
An engraved map of the region in ancient times. Dated 1803. 11 x 8 3/4 inches. Original outline and wash hand colouring. Good condition.

From: Atlas Classica
19th Century Sea Chart - Early Hand Colouring
North and Baltic Seas, John Thomson, 1827
23138 North and Baltic Seas, John Thomson, 1827. Price: 82.00


CHART OF THE NORTH AND BALTIC SEAS
Interesting chart with three inset charts of the Harbour of Helegoland, Port of Revel and Harbour of St. Petersburg. 23 x 19 inches, 600 x 490 mm. Original outline hand colouring. Some light brown offsetting, otherwise good condition.

From: Thomson's New General Atlas
16th Century - Early Hand Colouring
Illyria, Abraham Ortelius, c.1600
23380 Illyria, Abraham Ortelius, c.1600. Price: 350.00


ILLYRICUM
A fine early map of this region. A province first established by the Romans in 9 a.d. The title and attribution to the geographer Johannes Sambucus (1531-1584) appear within a decorative cartouche dated 1572. 19 x 14 1/2 inches. Latin text on verso. Early hand colouring. Fine condition.

From: Theatrum
19th Century - Early Hand Colouring
Ancient Europe Conrad Malte-Brun
24896 Ancient Europe, Conrad Malte-Brun, 1812. Price: 40.00


EUROPE ANCIENNE
An engraved map of the continent in ancient times. Embellished with an uncoloured pictorial title cartouche with figures. 11 1/2 x 8 1/2 inches. Original outline hand colouring. Good condition.

From: Atlas Complete du Précis de la Géographie Universelle
Europe, Giovanni Botero/Girolamo Ruscelli, 1598
29272 Europe, Giovanni Botero/Girolamo Ruscelli, 1598. Price: 225.00

EUROPA
An early engraved map of the continent by Girolama Ruscelli which follows the work of Giovanni d'Anania who published a similar map in Venice in 1582. 9 3/4 x 7 inches. Uncoloured. Latin text on verso. Good clean crisp condition.

From: Ruscelli's Geographiae
Europe, Emanuel Bowen, c.1750
30645 Europe, Emanuel Bowen, c.1750. Price: 68.00


A NEW AND ACCURATE MAP OF EUROPE DRAWN FROM THE BEST AUTHORITIES.... BY EMANUEL BOWEN, GEOGRAPHER TO THE KING
An engraved map of the whole continent. Pictorial title cartouche with figure.17 1/2 x 4 1/2 inches. Uncoloured. An uneven and narrow bottom border. Two small marginal tears. Some creasing in the wide left hand blank border. Otherwise this would have been a nice specimen of this map as it has no foxing or other tears and repairs and the margins on the three other sides are quite adequate.


17th Century - Early Hand Colouring
The Danube, W. J. Blaeu c.1646

The Danube by W. J. Blaeu

River Danube, Blaeu c.1646
32022 The Danube, Willem J.Blaeu, c. 1646. Price: 480.00

DANBIUS FLUVIUS EUROPAE AXIMUS A FONTIBUS AS OSTIA Cum omnibis Fluminibis, ab utroque latere, in illum desfluentibus
A most impressive large engraved map of the River Danube from its source too the Black Sea with its various tributaries. A large decorative pictorial title cartouche with the Austrian emperor Ferdinand III and the Turkish sultan. In the bottom left hand corner is a large pictorial cartouche showing the scales with allegorical figures pouring water into the source of the Danube. Printed on two sheets and joined. 38 x 16 inches. Suberb early outline and wash hand colouring. I think that the top blang margin must have been wormed at sometime in the past and has been replaced with a strip pasted on. This has some traces of gum on the out edges. In the top printed border there are tiny traces of the worming near the numbers 37, 45 and 51. Worm hold in the blank area to the right of the title cartouche and two by the figure of the emperor. Otherwise the map is in good condition. Plain on verso with original centre fold and two other original vertical folds.

SPECIAL PRICE
Europe, F. W. Rose 1877

Reverse side of map 32267
32267 Europe, F.W. Rose, 1877. Price: 245.00


SERIO-COMIC WAR MAP FRO THE YEAR 1877 BY F. W. ROSE
An interesting colour lithograph caricature map which shows the political situation in Europe in 1877. Published by G. W. Bacon & Co. This map became known as the 'Octopus' map with its striking feature of Russia being represented by a large brown octopus. One tentacle wounded in the Crimean War is curled up but the others stretch out grasping at the most accessible parts of Europe. Bulgaria is shown as a skull in reference to the terrible Turkish massacre of the Bulgarians in Batak. Italy is shown as a girl on roller-skates playing with a puppet of the Pope Other countries are portrayed as caricatured men and women showing their national characteristics. All together certainly a most curious map. 22 x 16 inches. Trimmed on the top and bottom and small side margins. Split down the centre of the map and as you will see from the verso photo this map was once kept by its owner pasted into the back of a book.

Reference: Cartographical Curiosities by Gillian Hill published by The British Library in 1978
Central and Eastern Euroope, Girolomo Ruscellis, 1599
32280 Central and Eastern Euroope, Girolomo Ruscellis, 1599. Price: 85.00

TABULA ASIAE II.
An engraved Ptolemaic map based upon a map by Giacomo Gastaldi. Printed by the Sessa family. It shows an area between and Black Sea and the Caspian Sea with part of Ukraine and Armenia. Some 8 x 7 inches. Uncoloured. Original centre fold. Traces of small binding holes in the bottom blank margin Matching single worm holes in the left and right blank side margins. Otherwise very nice clean crisp condition. Straight from the atlas so not not offered previously for sale as a single map.

From the sixth edition of Ruscelli's translation of Ptolemy's Geografia edited and extended by Giuseppe Rosaccio published by the Heirs of Melchior Sessa in 1599.
Austro-Hungarian Monarchy, W. & A. K. Johnston c.1890
33154 Auystro-Hungarian Monarchy, W. & A. K. Johnston, c.1890. Price: 10.00
AUSTRO-HUNGARIAN MONARCHY
A colour printed map of theregion. The name of the publishers W. & A. K. Johnston, Edinburgh & London beneath. 12 x 9 1/8 inches. Original fold creases. Very small area of soiling in the bottom right hand corner otherwise good.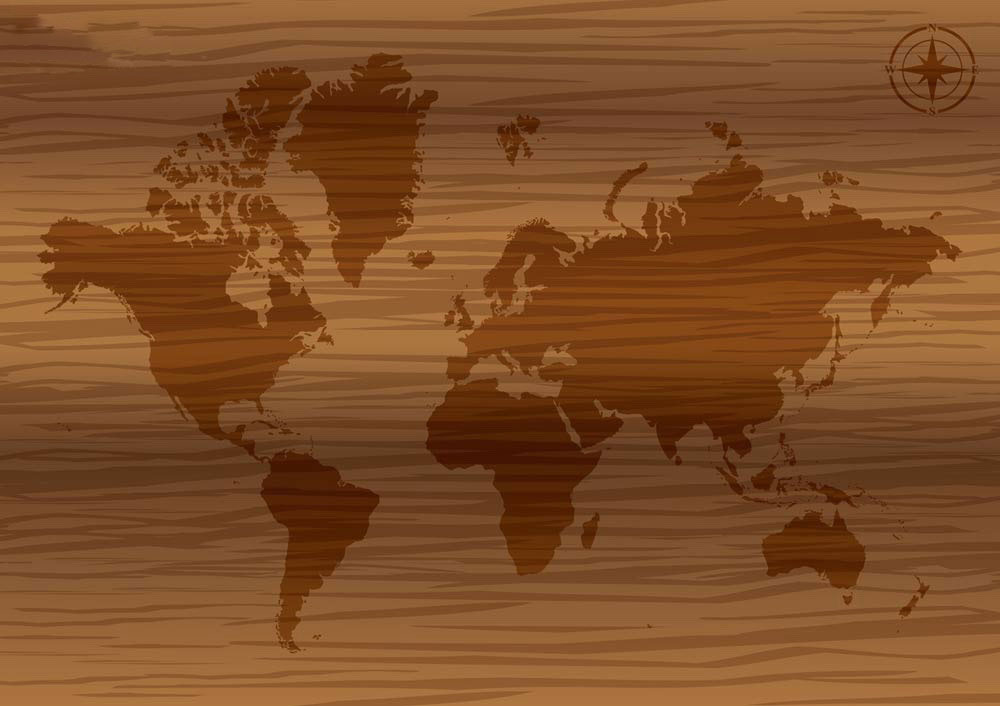 Antique Maps of Europe - Richard Nicholson of Chester
We use cookies to improve your browsing experience on our site, analyse site traffic and understand where our audience is coming from.