Early 18th Century - Original Hand Colouring
Austria, Frederick de Wit, c.1700
5858 Austria, Frederick de Wit, c.1700. Price: 265.00

CIRCULI AUSTRIACI PARS SEPTENTRIONALIS IN QUA ARCHIDUCATUS AUSTRIAE ET DUCATUS STIRIAE ACCURATISSIME DIVISI OSTENDUNTUR PER F. DE WIT AMSTELODAMI..
A good early map of eastern Austria including Passau, Lintz, Vienna and Gratz. Decorative title cartouche with two coats of arms and putti. Scale tablet. 22 x 19 inches, 575 x 490 mm. Full original hand colouring. Some light creases otherwise good clean condition.

From: Atlas Minor by Nicolaes Visscher

18th Century - Original Hand Colouring
Austria, Frederick de Wit, c.1700
24084 Linz, Franz Johann Joseph von Reilly, 1789. Price: 70.00

DES LANDES OB DER ENNS TRAUN UND HAUSBRUCK VIERTEL
An engraved map showing part of the River Danube with the City of Linz with the map extending estwards and southwards. 12 3/4 x 10 1/2 inches. Early wash hand colouring. Fine clean crip condition.Straight from the atlas and not previously sold as a single map.

From: Schauplatz der funf Theile der Welt
Styria Austria, Jan Jansson 1647
25585 Styria, Jan Jansson 1647. Price: 120.00

STIRIA
An engraved 17th century map map of the state centred on the town of Graz in the south east part of Austra. A cartouche with female figure and coats of arms displays the title and scale. Dutch text on verso. 16 1/4 x 12 inches, 500 x 375 mm. Original centre fold. Uncoloured. Fine condition with wide blank margins. Straight from the atlas and not sold as a single map before.

From: Nieuwen Atlas, Ofte Weerelt-Beschrijvinghe
Austria and Bavaria, G, Robert de Vaugondy, 1812
29109 Austria and Bavaria, G, Robert de Vaugondy, 1812. Price: 25.00
STIRIA
A small early engraved map of the province of Styria centred on the town of Graz. Title cartouche bearing the name of the engraver Pieter van den Keere. 7 1/2 x 5 1/2 inches. Uncoloured. Latin text on verso. Good condition.

From: Mercator/Jansson Atlas Minor

Styria, Mercator / Jansson, 1635
29256 Styria, Mercator / Jansson, 1635. Price: 57.00

STIRIA
A small early engraved map of the province of Styria centred on the town of Graz. Title cartouche bearing the name of the engraver Pieter van den Keere. 7 1/2 x 5 1/2 inches. Uncoloured. Latin text on verso. Good condition.

From: Mercator/Jansson Atlas Minor
Late 16th Century - Early Hand Colouring
Early map of Salzburg by Abraham Ortelius, 1584

Latin text on verso of map of Salzburg by Abraham Ortelius, 1584
29266 Salzburg, Abraham Ortelius, c.1584. Price: 350.00

SALISBURGENSIS JURISDICTIONIS....
A fine early map of the area around Salzburg attributed to Marco Secznagel ( c.1520 - 1580) The map is portrayed on a piece of parchment which scrolls back to reveal a bird's eye view of Salzburg embellished with two coats of arms in the lower right hand corner. The title and scale are in the top right hand corner. 17 x 13 1/4 inches. Original 16th century hand colouring. Original centre fold. Latin text on verso. Some light browning to the right hand side of the map area which extends to about 2 inches to left of the centre foldl. Some very light overall foxing. Small nick on the edge of wide bottom blank margin but no other tears or repairs.

From: Theatrum Orbis Terrarum
Salzburg, Sebestian Munster

German text on verso of Salzburg view, Sebestian Munster
30467 Salzburg, Sebestian Munster, 1598. Price: 60.00


SALTZBURG
An early woodcut view of Salzburg set within a page of German text. The German text continues on verso. The view measures 6 x 5 inches. Uncoloured. In a dark green sunk mount. Good condition.

From: Munster's Cosmography, printed in Bastle by Heinrich Petri




19th Century - Early Hand Colouring
Austria, George Frederick Cruchley, 1848
31531 Austria, George Frederick Cruchley, 1848. Price: 42.00


AUSTRIA
A clearly engraved map bearing the imprint July 1st 1842. Publishers rococo cartouche inscribed Cruchley's Improved Atlas, for Schools & Families. 17 1/4 x 13 3/4 inches. Original outline and wash hand colouring. A little browning in the centre fold otherwise good condition.

From: Cruchley's General Atlas for the use of Schools and Private Tuition
Tyrol and Istria, Abraham Ortelius, 1595
32012 Tyrol and Istria, Abraham Ortelius, 1595. Price: 175.00


RHETIAE ALPESTRIS DESCRIPTIO IN QUA HODIE TIROLIS COMITATUS / GORITIAE, KARSTII, CHACZEOLAE, CARNIOLAE, HISTRIAE, ET WINDORUM MARCHAE DESCRIP
Two maps on one sheet by this famous 16th century cartographer. The one on the left shows the historical region of the Alps in western Austria and northern Italy. The map extends as far south as Verona. The other map shows the Istria peninsular in the Adriatic Sea with part of Croatia. Together they measure some 19 1/2 x 12 13/4 inches. Original centre fold. Latin text on verso. Later hand colouring. Fine clean crisp condition. This map has come straight from the atlas and is offered for the first time as a single map.

From: Theatrum Orbis Terrarum
17th Century - Early Hand Colouring
The Danube, W. J. Blaeu c.1646

The Danube by W. J. Blaeu

River Danube, Blaeu c.1646
32022 The Danube, Willem J.Blaeu, c. 1646. Price: 480.00


DANBIUS FLUVIUS EUROPAE AXIMUS A FONTIBUS AS OSTIA Cum omnibis Fluminibis, ab utroque latere, in illum desfluentibus
A most impressive large engraved map of the River Danube from its source too the Black Sea with its various tributaries. A large decorative pictorial title cartouche with the Austrian emperor Ferdinand III and the Turkish sultan. In the bottom left hand corner is a large pictorial cartouche showing the scales with allegorical figures pouring water into the source of the Danube. Printed on two sheets and joined. 38 x 16 inches. Suberb early outline and wash hand colouring. I think that the top blang margin must have been wormed at sometime in the past and has been replaced with a strip pasted on. This has some traces of gum on the out edges. In the top printed border there are tiny traces of the worming near the numbers 37, 45 and 51. Worm hold in the blank area to the right of the title cartouche and two by the figure of the emperor. Otherwise the map is in good condition. Plain on verso with original centre fold and two other original vertical folds.

SPECIAL PRICE
Styria Austria, W. J. Blaeu c.1650
32243 Styria, Austria. William J. Blaeu, c.1650. Price: 95.00


STIRIA
An engraved 17th century map map of the state in the south of Austria. Centred on the town of Graz in the south east part of Austra. A cartouche with female figure and coats of arms displays the title and scale. French text on verso. 193/4 x 14 3/4 inches. Original centre fold. Uncoloured. Fine clean condition with wide blank margins.

Tyrol and Istria, Abraham Ortelius, 1595
32012 Tyrol and Istria, Abraham Ortelius, 1595. Price: 175.00


RHETIAE ALPESTRIS DESCRIPTIO IN QUA HODIE TIROLIS COMITATUS / GORITIAE, KARSTII, CHACZEOLAE, CARNIOLAE, HISTRIAE, ET WINDORUM MARCHAE DESCRIP
Two maps on one sheet by this famous 16th century cartographer. The one on the left shows the historical region of the Alps in western Austria and northern Italy. The map extends as far south as Verona. The other map shows the Istria peninsular in the Adriatic Sea with part of Croatia. Together they measure some 19 1/2 x 12 13/4 inches. Original centre fold. Latin text on verso. Later hand colouring. Fine clean crisp condition. This map has come straight from the atlas and is offered for the first time as a single map.

From: Theatrum Orbis Terrarum
Brunnenberg
87149 RUINS OF THE BRUNNENBURG NEAR MERAN SOUTH TYROL
A steel engraved view by T. Heawood from the picture by E. T. Compton. Published by Cassell and Company. 9 1/4 x 6 inches. Uncoloured. Good condition.
Price: 11.00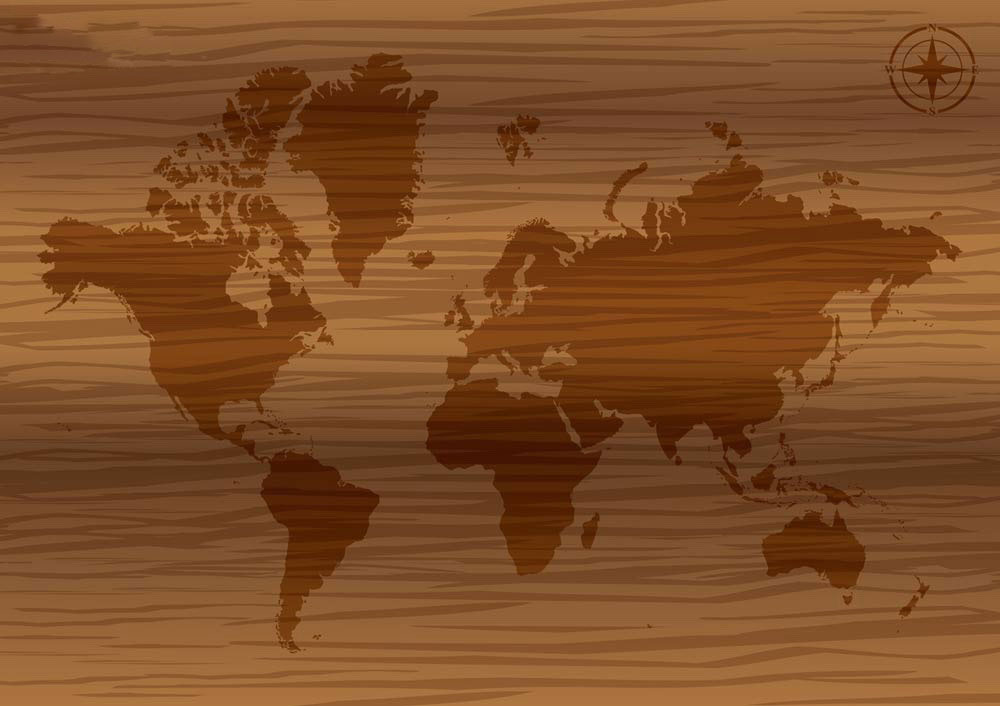 Antique Maps of Austria - Richard Nicholson of Chester
We use cookies to improve your browsing experience on our site, analyse site traffic and understand where our audience is coming from.