This section of the map site covers Rest of the World
To visit the maps of the British Isles and Ireland section Click Here
Stoneydale,
Pepper Street, Christleton,
Chester,
CH3 7AG
England

Telephone 01244 336004

email:
richard@earlymaps.com
Wherever you are on the web site you can go to where you wish using the pull down menu at the top of each page. This has many submenus as well so just explore.

You are now in the Rest of the World Section. To visit Maps of the British Isles and Ireland just
Click Here.
Clicking on many of the small map images will take you to a separate web page with a zoomable image so that you can see the map as a whole and in more detail.
The Antique Prints I am able to offer are on a separate web site. Go to
www.oldprints.co.uk


Maps and prints from the two web sites can be ordered together and there is just the one postage and packing charge. The postage and packing charge covers any number of items in one order.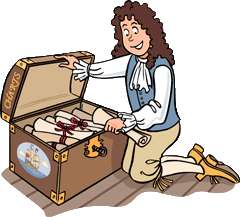 29672 Daphne, near Antioch. Abraham Ortelius 1595. Price: £200.00

24286 Part of Orleanis, Willem J. Blaeu, c.1640. Price: 95.00


15535 Alsace, Nicolaes Visscher, c.1700. Price: 135.00


16663 Antwerp, John Luffman, 1804. Price: 35.00

29523 Philippeville, Luigi Guicciardini, 1582. Price: 28.00



29757 Porto Santo, Benedetto Bordone, c.1534

29679 Atlantic Islands, John Thomson, 1816. Price: 52.00


29527 Brussels, John Shury, c.1840. Price: 30.00

29634 Essex, Morden/Turpin, c.1780. Price: 300.00

29756 Jerusalem, Sebastian Munster 1598
A large selection of Antique Maps of many parts of the world

All available by post

All the maps are guaranteed to be genuine early specimens published in or around the year stated. There are no modern reproductions


Online server Order Form for credit and debit card payments. Visa and Mastercard.

If you prefer to order by telephone please ring 01244 336004. Overseas 44 1244 336004


More details about ordering